"

Giving voice to the decades-long struggle for a roof over every head."

tickets and concert information
Tickets: 
50 Tickets per show ($65) in the Sanctuary 
"Pay-What-You-Can" option below
Program: 
Timber (Michael Gordon)
Schedule: 
7:30pm: Pre-concert talk - learn what to expect 
8:00pm: TIMBER
9:00pm: Post-concert discussion and art exhibit 
Collaborators: 
Maryn Goodson, narrator
Christopher Kojzar, program artist
Jenn Figg and Matthew McCormack, visual artists
Kevin Bourassa, audio recording 
Folie a Two Studio, video recording 
Note: 
This performance takes place in the Sanctuary, which is both handicap accessible and has hearing assistance. However, please make that note when purchasing tickets so that we can accommodate you as best as possible. Thanks! 
*Learn how to get early access to tickets and other benefits by become an ARTIST SPONSOR or TICKET SPONSOR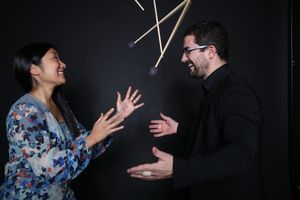 Pay what you can tickets
Musicians, Artists, Designers, and other creatives need to be paid, but the Art they create should also be accessible to all. 
If this concert is your jam, but you can't afford the tickets, please simply pay what you can. 
If you have any questions, please contact: TheGreenStairwell@gmail.com 
CLICK the evening you want to purchase a ticket for 

ENTER the amount you can afford and consider reasonable 

ADD to cart 

ADJUST for the number of people 

CHECKOUT
This concert was made possible by donations from




Stephen & Susan Langley
Mary & Keller Staley
Adam Rosenblatt*


Jeff Stern
Adam Ginsburg
David & Betsy Bennett
Kramer Milan
Michael Compitello
Leon & Maryn Gooson
A Grant from the
Maryland State Arts Council

SPONSORS
Hiro & Lesley Amano
Robert & Liz Benton
Rashad Ullah*

DONORS
Jason McFarland
Stephen Gorbos
Andrew Weaver
Terry Sweeney
Bob & Caryn Musil
Dick & Tina Staufenberger 
*These sponsors raised funds by creating their own personal campaigns
and requesting funds from others.
Learn how to do this HERE
Featured artist christopher Kojzar
additional work by christopher kojzar